Who's Searching for You?
What do They Want?
Is it a Lost Love? Old Friends? Family? Someone you just met?
Or is it someone with sinister intentions? An identity thief, a cyber bully, stalker or someone who is trashing your online reputation? Is someone selling your private information online?
Now you can find out with this free search.
This free scan only looks for and presents personal data about you that's currently exposed by people-search websites on the Internet. Reputation Defender is not a people-search website and they do not store the information they find.
Get your free privacy scan now
.
---
David Bloys - Stalking the Stalkers
Are the private lives of American citizens a commodity for sale? Some companies and government agencies seem to think so.

The intent of the legislators who wrote the State Open Records Acts and Federal Freedom of Information Act was to provide the citizens with reasonable access to their publicly held records.

When the open records acts were written Identity thieves were rummaging through trash bins and stealing wallets for the information they needed. Stalkers risked detection when they tried to find their victims and terrorism was something tragic that was happening in Ireland. The Internet was beyond anyone's imagination.

Look what has happened since . . .
Indiana County Recorder Takes Plea Deal In Stalking Case
Mar-10-08

Former Terre Haute Police Chief and current Vigo County Recorder Ray Watts pleaded guilty this morning . . .
Red Light Cameras Spark Lawsuits and Technological Arms Race
While cities and municipalities claim the new automated ticketing systems reduce accidents, many citizens say the system is all about money for the cities and their technology partners. The controversy has sparked million dollar lawsuits and a technological arms race.
America's Most Wanted Violent Criminals Aren't Americans
49% of the most wanted violent criminals in the U.S. are foreign nationals
They came here from Uzbekistan, Turkey, Columbia, Pakistan, Vietnam, Mexico and China with legal visas or stolen identities to take jobs as landscapers, laborers, doctors and even police officers. They opened beauty salons, bars, and real estate companies. Now they make up nearly half of America's most wanted list of rapists, murderers, muggers and kidnappers... learn more
FBI's Most Wanted White Collar Criminals Aren't Americans
59% of the most wanted scam artists in America are foreign nationals
They came here from Syria, Pakistan, Iraq Israel, England, Guatemala. The Philippines, Poland, Mexico, Costa Rican, Cuba and Ecuador with legal visas or stolen identities to take jobs as telemarketers, stock brokers, doctors, auditors and investment bankers. Now they make up more than half of America's most wanted scam artists, identity thieves, embezzlers and fraudsters.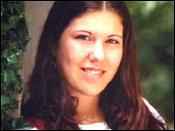 The Murder of Amy Boyer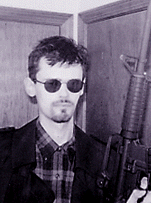 Far too often as we grapple with the issue of balancing the privacy of Americans with the necessary and legitimate uses of Americans' personal information the debate centers on discussions of "data", but not the lives behind the "data".
CyberAssassination: Personal Data on Opponent's Website
May-02-07
Internet Bloggers maliciously publicizing personal identity information including the victim's Social Security number is emerging as a major identity theft problem, and the information is often culled from online public records.
The Border As a Texas Sheriff Sees It
"It is my opinion that these drug trafficking organizations may form an alliance with Islamo Fascist terrorist organizations. The Department of Homeland Security recently issued Officer Alerts warning their agents of such potential threats." Read